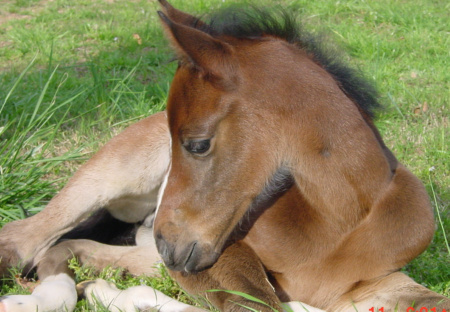 Did you catch your horse in a cute or funny photo ? We would love to see it !!
Enter your photo and a short story about your horse in our monthly contest. Have fun and share the competition with your "horsey" friends!!
See your photo on the Horse Riding Connection website!
Whether photography is your passion, your hobby, or just an occasional pastime, we invite you to participate in our horse photo contest, celebrating the beauty and unique character of our equine partners.
Winning photos will be displayed on the Horse Riding Connection home page on a rotating basis. Both amateur and professional photographers are welcome to participate. Photos may be submitted in digital format; see contest rules for details.
OFFICIAL CONTEST RULES
Photographer/Copyright Entries must be submitted by the original photographer. Do not submit a photo taken by someone other than yourself. You must be the sole owner of the copyright of any image submitted. Your submission of the photo and entry form is your guarantee that you are the author and copyright holder of the photo.
Number of Entries An individual may submit up to 4 photo's per contest. Photo Subject Restrictions. Photos must be appropriate for posting on a public website. Obscene, provocative or otherwise questionable content will not be considered. HRC retains sole discretion as to what constitutes inappropriate content.
Submitting Digital Images Digital images should be submitted using the online entry form. Images should be formatted to 72 dpi and no smaller than 450 by 338 pixels. Images should be submitted in JPG (high quality). File sizes must be less than 500K per image. Digital images will not be returned.
Additional Terms and Conditions HRC is not responsible for computer system, hardware, software, or program malfunctions or other errors, failures, or delayed computer transactions or network connections that are human or technical in nature. Furthermore, HRC is not responsible for: (i) lost, misdirected, misplaced, illegible, unintelligible, incomplete, or late entries or (ii) any act, failure to act, or delay regarding the transmitting or processing of entries. HRC reserves the right, in its sole discretion, to cancel or suspend all or any portion of this contest without notice if factors beyond HRC'S control, including technical difficulties, disrupt or corrupt the fair or secure administration or operation of the contest. Void where prohibited. HRC is entitled to interpret these rules as needed and its decisions are final. HRC reserves the right to disqualify any entrant that HRC has reason to believe is not the original work of entrant, or does not otherwise meet the contest rules. If a winner is disqualified or determined to be ineligible, an alternate winner will be selected using the same judging process/criteria described above. Alternate winners are subject to all requirements set forth in these Official Rules. By participating in the contest, you agree to release and hold harmless HRC and its employees, officers, affiliates, agents, and advertising and promotional agencies from any and all damages, injuries, claims, causes of actions, or losses of any kind resulting from your participation in this contest, including infringement of intellectual property rights. HRC and its employees, officers, affiliates, agents, and advertising and promotional agencies assume no responsibility or liability for any damages, injuries, claims, causes of actions, or losses of any kind arising in whole or in part from this contest.


Return to Horse Riding Connection Home Page