Danish Warmblood
Danish Warmblood: In the 14th century the early monastic studs at Holstein, and late the Royal Stud of Frederiksborg were for the most part responsible for the base breeding of the Danish sport horse. The emphasis at that time was to cross heavy north german mares with spanish stallions, this practice produced the frederiksborg breed.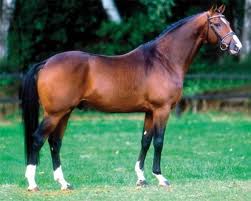 The Danish sport horse studbook was opened during the 1960s, it was later that the breed became known as the Danish Warmblood. The Frederiksborg breed, when crossed with the Thoroughbred, produced a good quality, slightly heavier riding horse.
This was then improved further by the influence of the Trakehner, Selle Francais and the thoroughbred. Through this selective breeding, a distinct type emerged and became the Danish breed of today.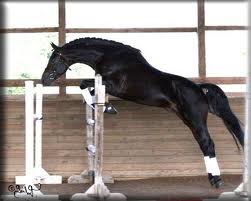 The crown and wave of the Danish Warmblood brand symbolizes one of the oldest monarchies in the world, Denmark's royal family. It was designed by the world famous goldsmith Georg Jensen and is only used on approved horses.
The Danish stallions have to undergo rigorous testing called the "100 day test" before they are approved, maintaining the high standards of the breed.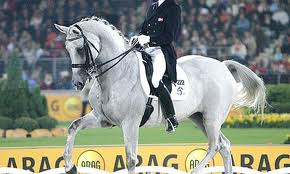 These horses have finely made, attractive heads, a muscular, well set neck, and a deep, broad chest.
Exhibiting beautiful free flowing action, speed and jumping ability they make magnificent dressage horses and are superb in cross country.
Danish horses also make great show jumpers. The Danish WB can be any solid color, although they are usually bay and on the average stand anywhere from 16.2 to 17 hands.




Return from Danish Warmblood to Horse Riding Connection